By Wellness New York – Happiness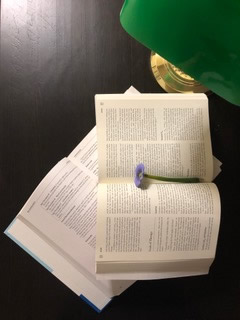 The Sheepshead Bay Public Library is about learning and transformation.

When you go to the library you will meet a group of amazing people. They are educated, professional and friendly – savvy librarians. Many of us desire erudition, seek knowledge, want to sharpen our intellect, set goals and achieve them. In order to do that we need sustained support, guidance, motivation and enthusiasm. The best way to obtain confidence and know how to make the first step or the next step to success is coming to the Sheepshead Bay Public Library.
Just visit the library and get acquainted with librarians. You will benefit from spending time in the library with people who render assistance of high quality. They are eager to help you with any questions such as how to discover your dreams, find out what you want and guide you how to get it. If you continue to educate yourself it will improve your  life tremendously.
We all have the power within ourselves to make our dreams alive. It just takes our willingness to believe in ourselves and apply what we have learned. What we learn does impact our self image. Take the road to knowledge and desired  success. Dear librarians, you have our love and appreciation.
Please feel free to visit the link below for more information on events in the Sheepshead
Bay Library:
https://www.bklynlibrary.org/calendar/list/?loc[]=10130
You may also like