By Wellness New York – Happiness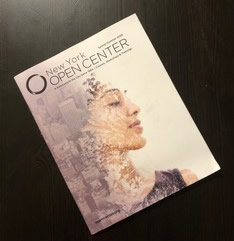 I love looking through the New York Open Center's events because they are all about education, health, and open mindedness. If you want something new or to explore multiple kinds of lectures, classes, or events, you can go their website. If you are looking of something new to renew, refresh, or enrich yourself, it is a very interesting
place to visit, especially because it is located at the heart of Manhattan! They have a very small and cozy cafe that offers inspirational books as well as refreshments.
Everyone can find something here to improve their life. Some of the events that I found to be helpful were The Power of Mindful Self Compassion, Food as Medicine, and Writing for Bliss. New York Open Center has not paid or asked me to promote them, this is genuinely a place that I have found to be helpful.
OpenCenter.org
You may also like